Ideal School of Law provides the practical way of learning law to its students so that they can live with dignity and honor with their heads held high in the society. To develop in the students better understanding and interpretation of law and its social context, regular visits to various courts/ Tribunals are arranged for the students, as the lawyers as social engineers owe a greater responsibility to serve the purpose for which it exists in the society. The students are not only guided by the faculty of the College, but the expert guidance of the practicing advocates and the judges is also made available to them during their visits to the courts/ tribunals etc. The students are not only taken to various courts/ tribunals, but they are also required present a report about their observation and learning from these visits in the presence of entire faculty of law and other students for which special arrangements are made in the college auditorium. The students of law are expected to know and interpret the law enacted in the Parliament of India or other legislative bodies. At Ideal School of Law, the students are made to learn the procedure about how the legislature functions and the laws are made in the Parliament of India. As such the learning processes of the students is expanded from the classroom to the Parliament of India by conducting regular visits to Lok Sabha and Rajya Sabha and the students are made to watch the proceedings and the ongoing debates therein.
The faculty of law also accompanies the students to such visits and after each visit a workshop is conducted to explain the proceedings watched during the visit and to relate the same with provisions of law being studied during classroom teaching.
s The Law Students are further motivated to serve the community by arranging the Legal Aid Camps in the community. The Institute has set up an on campus Legal Aid Clinic which provides the legal consultancy to the needy people and it has 130 Para-Legal Volunteers associated with the Delhi State Legal Services Authority (DSLSA)
The Legal Aid Clinic of the Institute also arranges for the visits to various jails (Tihar Jail/ Mandoli Jail) where the students get an opportunity to meet the convicts or the undertrials and also are explained about the laws and rules about the inmates by the Jail Authorities to have a better understanding of the same and also they get an opportunity to observe the various activities/ factories (like bakery, garments/ shoes manufacturing/ carpentry division etc.) being run in the jails and operated by the inmates only and other rehabilitation and training programs being run at jails for the convicts/ undertrials.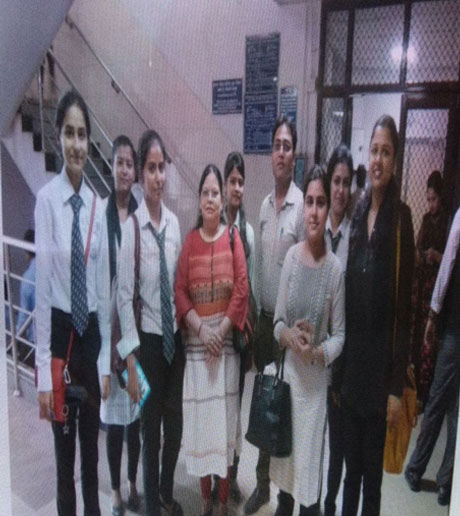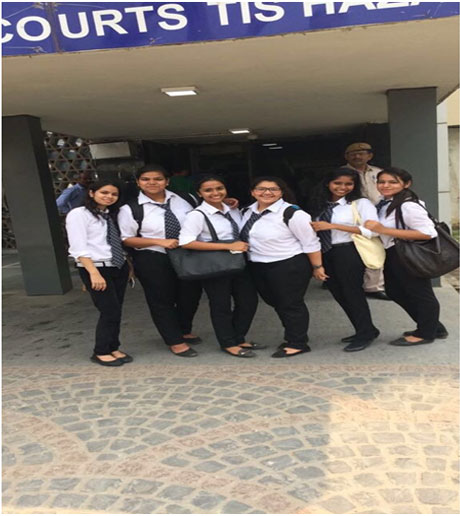 Tis Hazari Court Visit, 2017-18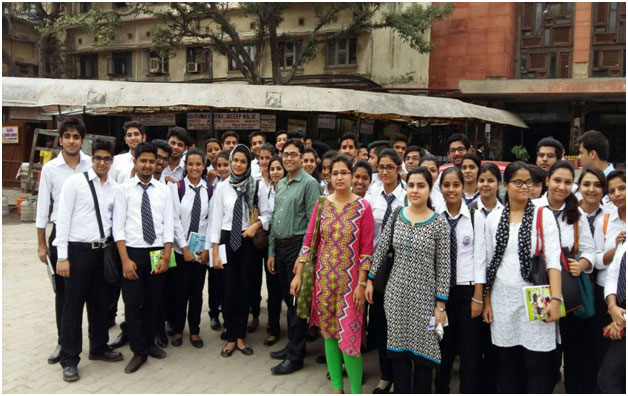 COURT VISIT, 2016-17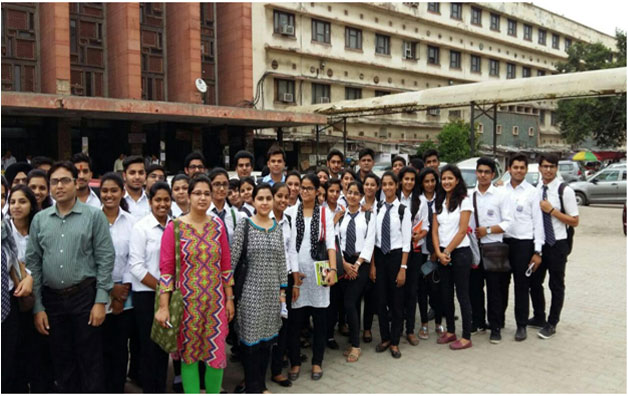 COURT VISIT 2015-16