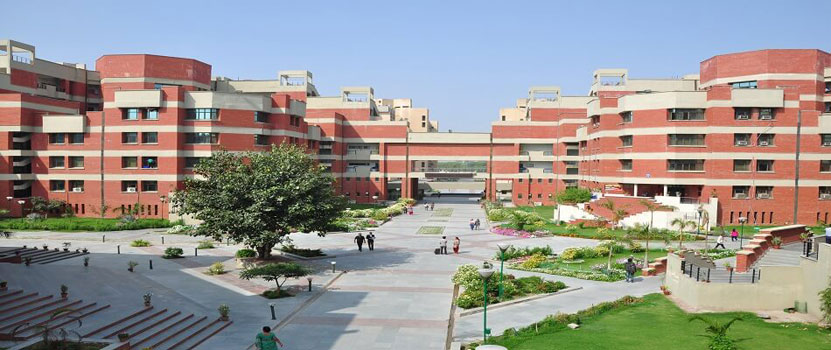 Ideal Institute of Management And Technology is Affiliated to GGSIP University, Delhi since its incetpion 1999. The Affiliation is granted by Joint Assessment Committee (JAC) constituted by Govt. of NCT Delhi and GGS IP University and JAC has put the institute in category "A" from the last so many years
The University
Guru Gobind Singh Indraprastha University was established by an Act of Govt. of NCT of Delhi on July 28, 1998. It was conceived as an affiliating cum teaching University with explicit objectives to facilitate and promote teaching, research and extension work in areas of professional and technical education.
MISSION
The University shall strive hard to provide a market oriented professional education to the student community of India in general and of Delhi in particular, with a view to serving the cause of higher education as well as to meet the needs of the Indian Industries by promoting establishment of Colleges and Schools of Studies as Centers of Excellence in emerging areas of education with focus on professional education in disciplines of engineering, technology, management, medicine, education, pharmacy, nursing, law, etc.
RECOGNITIONS
In the last nineteen years the University has earned the following recognitions :
The University was recognized under section 2 (f) by the University Grants Commission, New Delhi in 1999.
The University has been re-accrediatated 'A' Grade by the National Assessment and Accreditation Council (NAAC), Bangalore for the period 2013-2018.
The Association of Indian Universities (AIU) has also approved the status of regular membership to this University.
The University was conferred with an International Award - 'Platinum Technology Award for Quality and Best Trade Name' by Other ways Management & Consulting, Paris, France in recognition of University's excellence in the field of Quality & Excellence in December, 2010 in Geneva, Switzerland.
The University received Golden Europe Award for Quality and Commercial Prestige from Otherways Management & Consulting, Paris, France in July 2012.